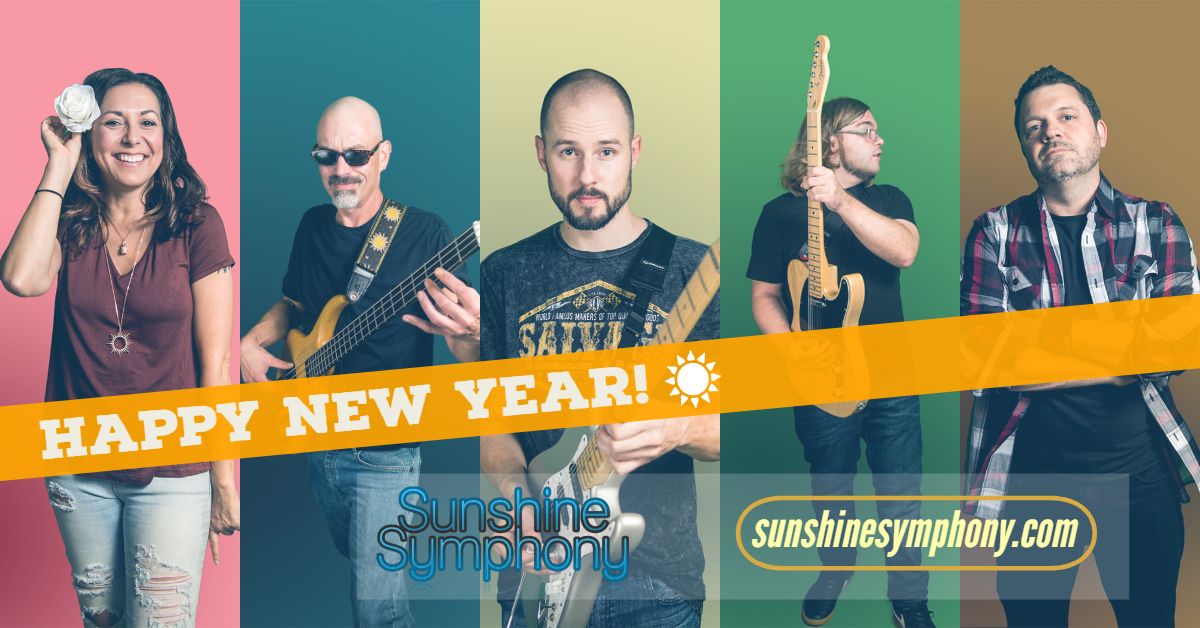 Happy New Year, Symphomaniacs! This time of year always naturally comes with some reflection as it's the time of year when the gigs slow down, the holiday hustle is over, and we start to book out the rest of the year.  Our years tend to fly by with wild abandon, considering we are not only musicians, but also have full-time jobs, partners, and some of us, children. This past year was filled with some fantastic gigs and we hope to see you at those same venues and even some new venues this year.  We are also actively (and speedily) booking weddings for 2019 and 2020.
We in the band have some happy news to share: our lead singers, Christine & Ricky, have also gotten engaged to one another. The two met when Ricky was auditioning for Christine's former band, She Said Sunday, and more or less sang together before they actually conversed.  Almost eight years of harmonizing later, Christine and Ricky are now actively planning their own destination wedding in Turks and Caicos for June 2020.
Both Ricky and Christine's experience in performing at weddings and working with our local vendors has facilitated their own wedding planning.  If you're considering having live music at your reception, we encourage you to reach out to a real couple who knows the ins-and-outs of the wedding business here in the Lehigh Valley.  

Contact us for our rates and details about our wedding entertainment options and hurry! We're running out of dates for 2019 and booking now for 2020.